Better Living with Essential Oils - How to Be Safe!
ESSENTIAL OILS ARE INCREDIBLY BENEFICIAL, BUT MAKE SURE YOU FOLLOW THESE TIPS BELOW TO USE THEM SAFELY!
1. Make sure that you are purchase HIGH QUALITY oils
Because essential oils are not regulated by the FDA, the product claims are not substantiated. Therefore, they could indicate that they are pure, but may actually not be.

Be sure the oils you buy meet the ISO 3515 standard, like dōTERRA.

If not, you may be at risk for products with toxic substances or at the very least, diluted oils and are not as effective.
2. Check labels or information on which oils can be ingested, applied topically or just aromatically.
Those with serving size as shown here can be ingested.
If they are only for topical and aromatic use, they will indicate that they are "For aromatic, or topical use only", as shown here.
3. A little goes a long way
Follow guidelines, which are usually 2-3 drops at a time.

Children require less, because their bodies are smaller.

Using too much, topically may end up wasting product

Taking too much internally could result in a negative reaction.
4. Make sure to test the oil on your skin to see if you have any sensitivity.
Best place to apply the oil to start is on your feet.

Dilution with fractionated coconut oil or another carrier oil like Avocado oil, Walnut oil, Macadamia nut oil, Sweet almond oil, Linseed oil, Sunflower oil can reduce sensitivity.

Children can be more sensitive, so testing and dilution is highly recommended.
5. Pregnant Women
Avoid use of oils that have an impact on hormones to avoid altering their very delicate hormonal balance, until after the baby is born.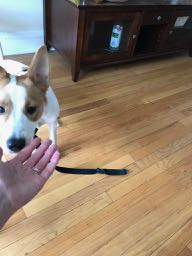 Essential Oils are Safe for Pets, But Not All Oils
Make sure to check the oil's effectiveness on animals.
Let your pet's instinct be the determining factor on whether or not you should proceed.
Present the oil to them and if they lick it, connect with it, and are open to it, then it is safe to proceed.
"There are so many benefits you can get with Essential Oils that once you start them, you will wonder why you didn't do it years before, like I did!"
We offer a
FREE CONSULTATION
So you can address your biggest concerns!
Identify a time for and get started on your better living journey today!
CLICK HERE to Shop for essential oils!
Or Create A Wholesale Account and get 25% off
ALL OF YOUR ESSENTIAL OIL PURCHASES
CLICK HERE to create your account and order today!